Golden State Warriors Skip White House, Take Students To African American Museum Instead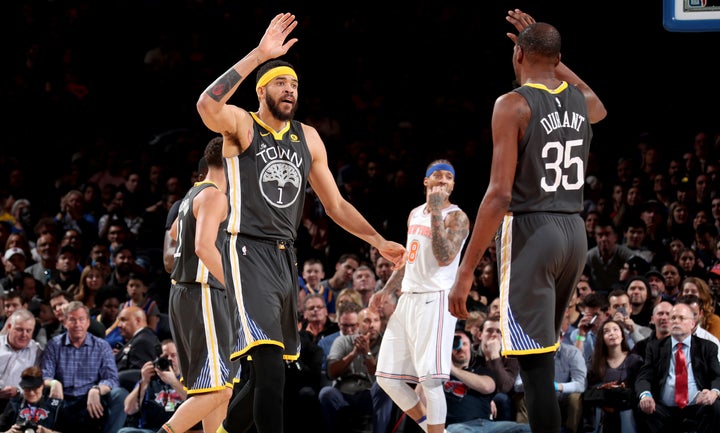 "We're not going to politicize anything. We're going to hang out with some kids."
Shooting guard Klay Thompson spoke to the media about the team's choice after their Monday night win against the New York Knicks.
"The White House is a great honor, but there are some other circumstances that we felt uncomfortable going," Thompson said. "We're not going to politicize anything. We're going to hang out with some kids, and take them to the African American Museum, and hopefully teach them some things we learned along the way."
It's customary for NBA Finals champions to visit the White House. But after the Warriors' win in June, many players made it clear that they did not want to go because they disagreed with President Donald Trump's politics. In September, star point guard Stephen Curry shared his views on a possible White House visit with USA Today.