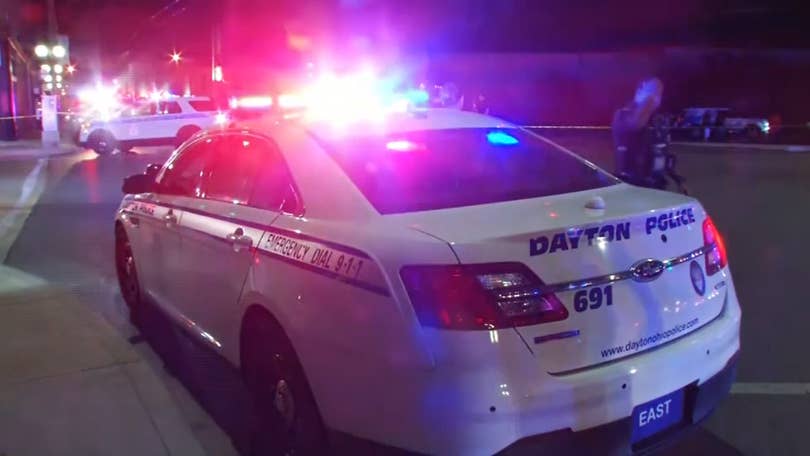 Police said the shooter was also killed at the scene. The attack happened mere hours after a deadly mass shooting at a Walmart in El Paso, Texas.
At least nine people were killed and 16 injured in a mass shooting in Dayton, Ohio, early Sunday morning, police said.
Dayton Police Lt. Col. Matt Carper said a person, wielding a long gun, opened fire in the city's Oregon District at around 1 a.m. The shooter was killed at the scene by multiple officers.
There was a "very short timeline of violence," Carper said.
The gender and identity of the shooter were not released. Additional information about the victims was also not immediately available. 
Carper said the shooter was believed to have acted alone, however, he said police ― with the help of agents from the Federal Bureau of Investigation ― were also probing the possibility that other individuals were involved. 
Police have asked anyone with information about the attack to come forward:
The Oregon District is a historic area in Dayton with a vibrant bar and restaurant scene. Eyewitness videos appeared to show people running through the neighborhood's streets early on Sunday as a rapid popping noise ― apparently gunfire ― disturbed the air. 
Police said the attack occurred on the 400 block of East 5th Street. Two neighboring bars on that block ― Ned Peppers and Hole In The Wall ― penned matching notes on Facebook on Sunday: "All of our staff is safe and our hearts go out to everyone involved as we gather information," the notes read. 
The Dayton Convention Center, located a short walk from the two bars, was opened for family members and friends of anyone injured or killed in the shooting, according to Dayton 24/7 Now.
According to USA Today, the El Paso massacre marked the 250th mass shooting in the United States in 2019.
On Saturday evening, WDTN, the NBC affiliate in Dayton, posted an article about local law enforcement offering a class on "lifesaving techniques for mass shootings."
″[You should] at least prepare yourself because if you've never thought about [a shooting] before it happens, once it happens it's too late. You're going to panic. You're going to lose the precious seconds of timing that you need to escape," John Davis, Centerville police's community relations officer, told the station.
HUFFPOST.COM
https://www.huffpost.com/entry/shooting-dayton-ohio_n_5d467878e4b0aca3411eede9