Dr. Martin Luther King Jr. was laid to rest in Atlanta, Georgia, on April 9, 1968, five days after his assassination at the Lorraine Motel in Memphis. Many of those attending King's memorial service and his funeral were, of course, nationally known ― activists, preachers, politicians, artists, athletes and others who had been by King's side at countless marches and rallies through the years. But many, many more of the tens of thousands who lined Atlanta's streets or walked behind the mule-drawn casket were "average" Americans: men, women, and children who came from around Atlanta and around the country to pay their final respects, in person, to a man who gave his life in the struggle for freedom, justice, and peace.
Here, in rarely seen pictures from the private service at King's own Ebenezer Baptist Church and from the far larger public memorial afterward at his alma mater, Morehouse College, FOTO offers a portrait of that day ― a profile of a community in mourning, and yet unbowed.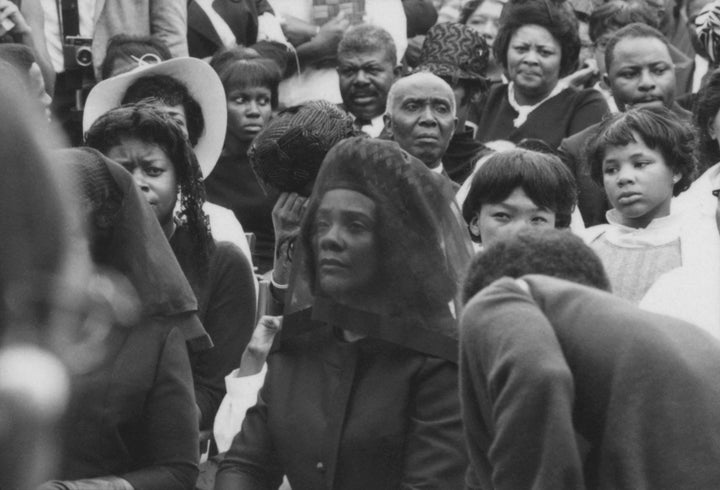 In a tribute to women of the Civil Rights Movement, Joy Reid reminded FOTO that Coretta Scott King once "had ordinary dreams of being a famous entertainer, and instead she became the mother of the movement. She had to navigate being a mom, explaining to four little kids why the threat of death constantly surrounded them. She had to be MLK's voice when he was gone, and she did it regally, and with depth."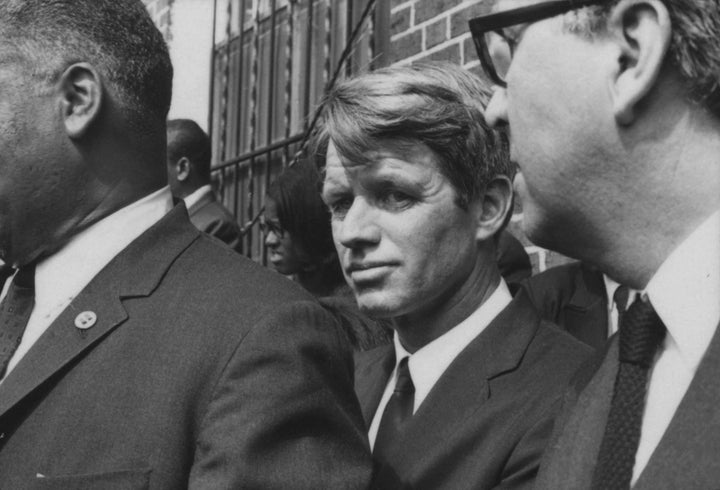 Less than two months later, Robert Kennedy himself was killed in Los Angeles by a Jerusalem-born assassin named Sirhan Sirhan, who today is serving a life sentence at a prison in southern California. Other prominent figures at both the private and public memorials included Sammy Davis, Jr., Jackie Kennedy, Mahalia Jackson, Marlon Brando, Eartha Kitt, Wilt Chamberlain, Thurgood Marshall, Sidney Poitier, Nelson Rockefeller, and many more.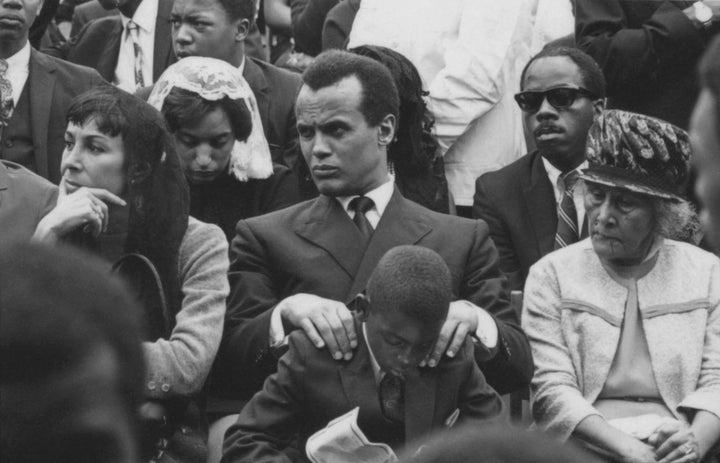 Long one of the most high-profile and vocal celebrity activists in the U.S., Harry Belafonte supported the Civil Rights Movement from its earliest days, and was deeply involved in many of its signature events, from the Freedom Rides in the Deep South to the March on Washington in 1963.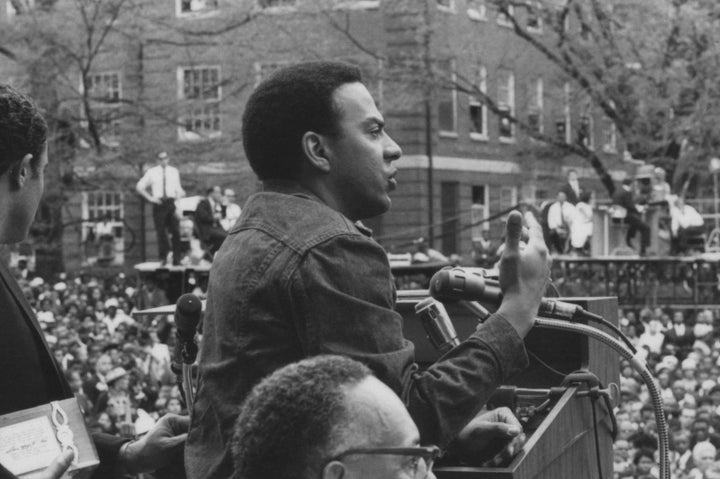 Andrew Young was the executive director of the Southern Christian Leadership Conference (SCLC); marched in (and was arrested in) many of the signature protests of the era; and was in Memphis with King when the civil rights leader was murdered. Young went on to serve in Congress; was twice elected mayor of Atlanta; has been awarded the Presidential Medal of Freedom; and in his mid-80s remains active in progressive causes.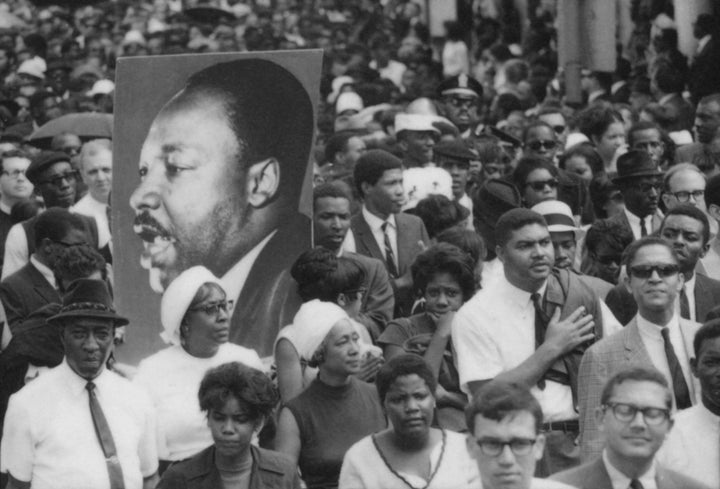 Of the service at Ebenezer Baptist, James Baldwin wrote in an essay for Esquire magazine that it "sort of washed over me, in waves. It wasn't that it seemed unreal; it was the most real church service I've ever sat through in my life, or ever hope to sit through; but I have a childhood hangover thing about not weeping in public, and I was concentrating on holding myself together. I did not want to weep for Martin, tears seemed futile."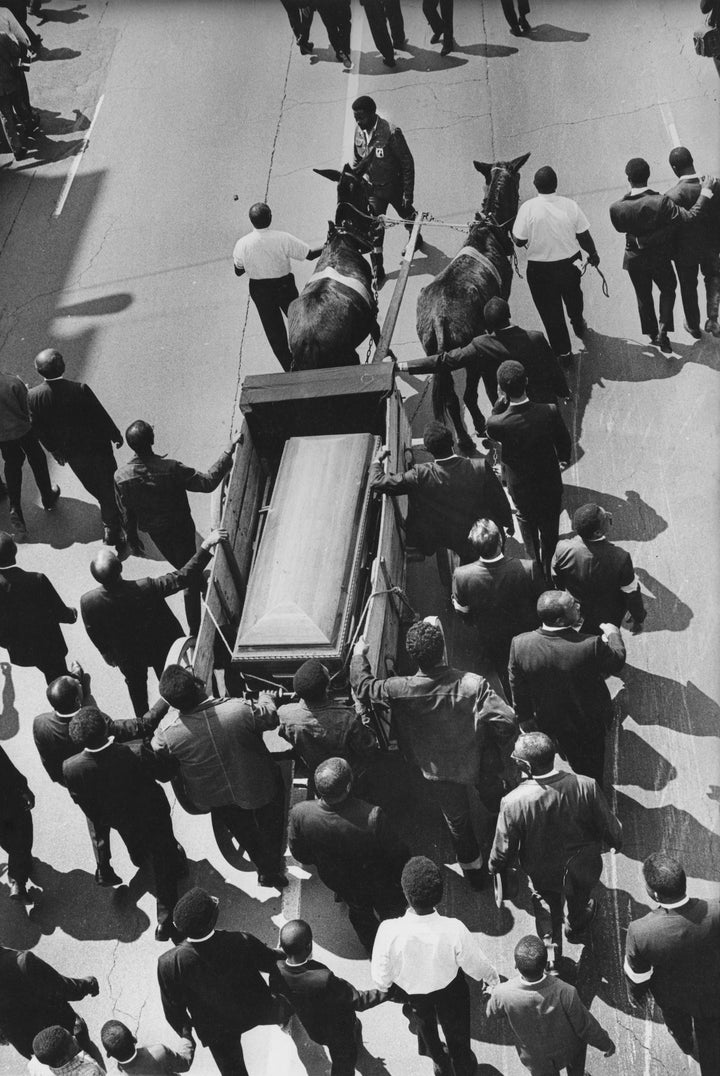 "As we came out [of the church] and I looked up the road," Baldwin wrote, "I saw them. They were all along the road, on either side, they were on all the roofs, on either side … and they stood in silence. It was the silence that undid me. I started to cry, and I stumbled, and Sammy [Davis Jr.] grabbed my arm. We started to walk."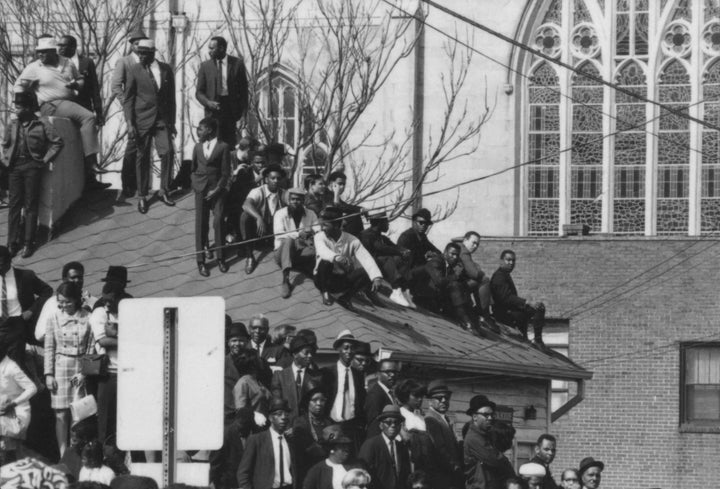 POST YOUR OPINION BELOW:
HUFFINGTONPOST.COM
https://www.huffingtonpost.com/entry/mlks-funeral-rare-photos_us_5abe4882e4b0f8e848433755