Top News
Morehouse College President Says Visit With Trump Was 'Troubling'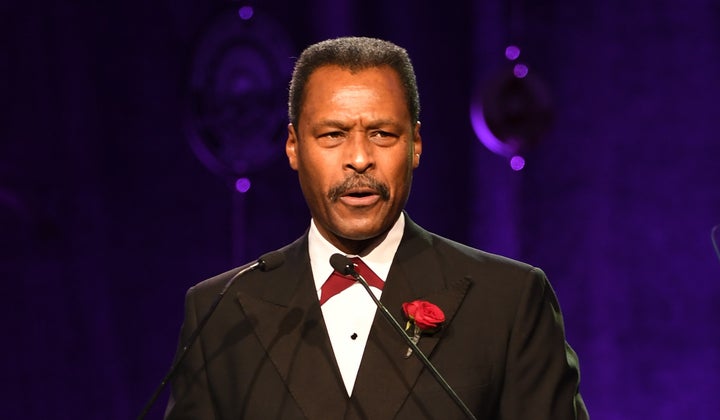 President Donald Trump met on Monday with more than 60 presidents from historically black colleges and universities to discuss his February 28 executive order and the overall needs of black schools. Given Trump's controversial relationship with black people, many social media users suspected the meeting was a fruitless photo-op. It seems they were correct.
Morehouse College President John Wilson, Jr. alluded to this in a statement to the university on Thursday. Wilson said he initially had "high hopes," mainly regarding funding, about meeting with the White House, especially since Trump vowed to do more for HBCUs than previous presidents during Monday's meeting. 
The executive order Trump signed on Tuesday moved the HBCU initiative from under the Department of Education to the White House, which HBCUs have advocated for in expectation of having a more direct line to the president. The executive order did not, however, ensure the funding that many HBCUs desperately need; several of them are in danger of closing.
Wilson, who says he was expecting at least $500 million to be allocated to the schools, said it's impossible to know if and when the order will have an impact.(Former President Barack Obama provided more than $4 billion for black schools in his time in office.)
Morehouse president John Wilson, Jr. said called the White House and Capitol Hill meetings "a troubling beginning to what must be a productive relationship."
Wilson also noted his disappointment with Education Secretary Betsy DeVos calling HBCUs an example of "school choice."
"HBCUs were not created because the 4 million newly freed blacks were unhappy with the choices they had. They were created because they had no choices at all," he said. "[I]f one does not understand the crippling and extended horrors of slavery, then how can one really understand the subsequent history and struggle of African Americans, or the current necessities and imperatives that grow out of that history and struggle?"
Wilson said despite DeVos' comments, he believes she does want to help black colleges. But overall, Wilson said his two days of meetings at the White House weren't promising.
"In general, the meetings were a troubling beginning to what must be a productive relationship," he said. "Trust that the HBCU community will continue to press for the kind of funding that educational excellence and national competitiveness require!"
Wilson's sentiments echo those of Dillard University's president, Walter M. Kimbrough. In a blog posted Monday, Kimbrough said that many of the college presidents went unheard after the group made an impromptu visit to meet Trump in the Oval Office. 
"But needless to say that threw the day off and there was very little listening to HBCU presidents today- we were only given about 2 minutes each, and that was cut to one minute, so only about 7 of maybe 15 or so speakers were given an opportunity today," Kimbrough explained. 
Because he didn't get the opportunity to address his points while at the White House, he posted them on Medium.  
POST YOUR OPINION BELOW: 
HUFFINGTONPOST.COM
http://www.huffingtonpost.com/entry/morehouse-college-president-says-visit-with-trump-was-troubling_us_58b98807e4b05cf0f3ffe7a8?mr1g9fvrfuzzg2e29&